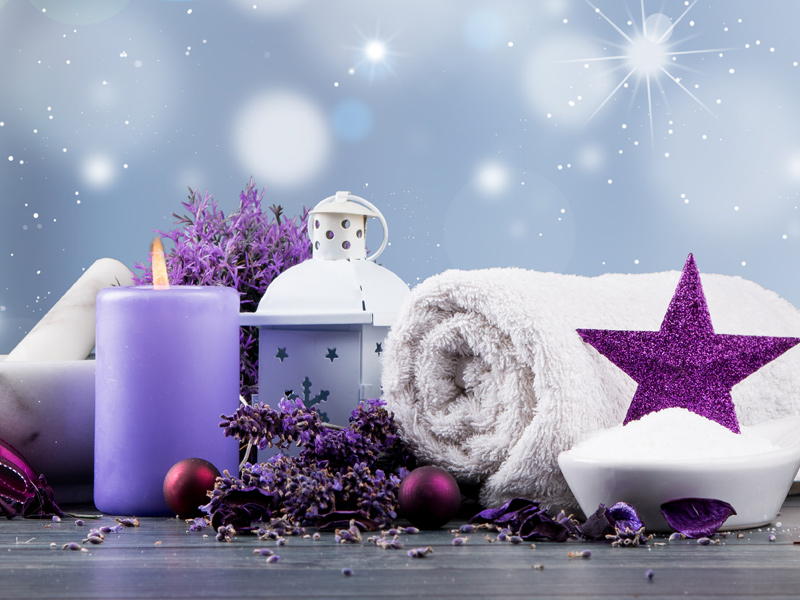 With Christmas approaching you are probably thinking about how to decorate your Christmas tree and which wreath to hang on the door. Why not extend your festive décor to your bathroom and create a festive feel everyone will enjoy with these ideas?
Christmas candles – Candles are a great addition to bathrooms throughout the year, especially during the dark winter evenings. Find a style which suits your bathroom, such as a snow coloured white candle or a metallic candle to match your tinsel. There are also many candles available with Christmas scents, which will ensure you create a truly festive feel.
Let it snow – If you are dreaming of a winter wonderland, create a snowy scene in your bathroom. If you have a clear glass vase or jar, fill with white cotton balls and a few colourful baubles to create a simple bathroom accessory.
Update your towels – Many of us have a colour theme which we follow when decorating a tree, such as red and gold or silver and white. Why not embrace these colours in your bathroom, with new towels and a bath mat matching your festive décor?
Festive plants – A poinsettia plant is a popular festive addition to the home, which will add a splash of colour to your bathroom. If looking after another plant doesn't appeal to you, a sprig of mistletoe or a vase of pinecones will create a similar feel.
Turn up the heat – The cold winter weather can leave many of us fed up of stepping out of a warm bath or shower onto a cold bathroom floor. If you are looking to revamp your bathroom, before Christmas is the perfect time. The Cocoon electric underfloor heating mats can be easily installed and are available in a range of sizes. If you have visitors this Christmas, a warm bathroom floor and festive décor will create a cosy Christmas feel.
To find out more about our bathroom product range or to find your nearest stockist, please contact the sales team today.