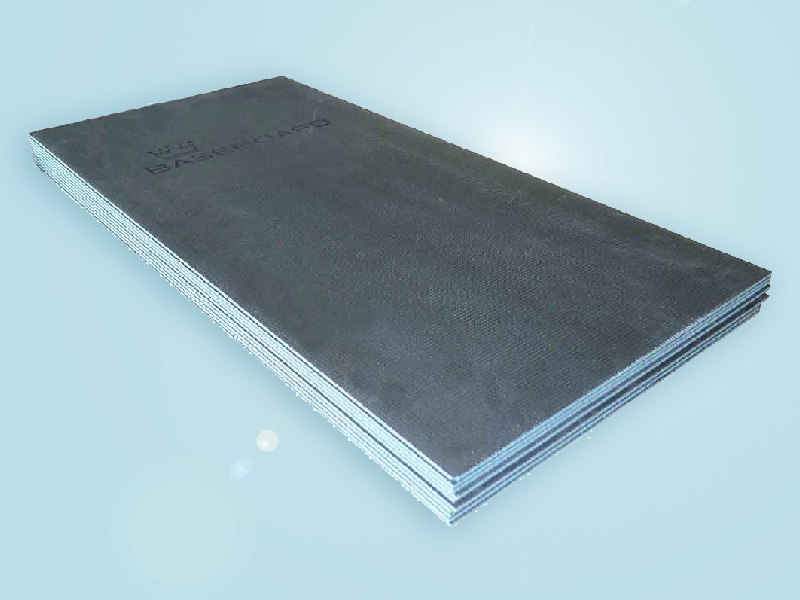 The Baseboard tile backer board is a cement coated building board, which is used to create a waterproof surface suitable for fixing wall and floor tiles. The system is designed for use instead of chipboard, ply or plasterboard, where it works to prevent water reaching the surface beneath the board.
The benefits of Baseboard panels
The panels are manufactured to the highest specifications and have become the industry benchmark for stable, impervious and durable tile backer boards. They are completely waterproof, making these panels the ideal stable base for tile substrate.
There are many potential applications, although they are most commonly used within showers, wet-rooms, steam rooms and swimming pools. In addition, their high thermal insulation properties ensure minimal heat transfer to adjacent surfaces, making them ideal for use below electrical underfloor heating.
Their versatility allows them to be used on metal and timber stud work, or on existing floors and walls to cover unstable and uneven surfaces. While their lightweight design means there are no extra load requirements and they are very easy to handle and cut.
The technical properties
The panels are available in two lengths, 1200mm or 2500mm, with a width of 600mm, with various thicknesses available, ranging from 6mm to a maximum of 30mm. The boards themselves are manufactured using high-performance waterproof extruded polystyrene. This is then coated either side with a 1mm glass fibre mesh, which is embedded in a polymer-cement mortar. Once installed, the boards will provide a maximum tile loading weight of 62kg/m2.
How to install the baseboard panels
To find your nearest stockist of Baseboard panels, please contact the sales team today.